beer yoga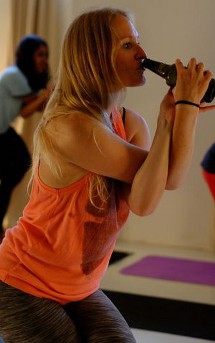 Like all great combinations: peanut butter and jelly, cheese and crackers... beer and yoga have finally found one another!

Beer Yoga classes marry two great things - the joy of drinking beer and the mindfulness of yoga! Enjoy partner poses and gentle flows that incorporate sipping and toasting with your friends while moving through yoga poses.

Classes are 90 minutes long: 60 minutes of yoga, followed by 30 minutes of mingling and taking photos.

What to Wear:
- Form-fitting clothes that are comfortable to move around in

What we Supply:
- Koozies for your beverages
- Yoga mats and props (feel free to bring your own, if you'd like!)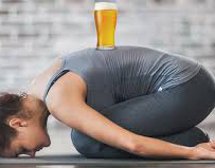 What to Bring:
- A small hand towel, especially if you sweat easily
- Two beers (or drink of your choice) per person
- Your phone or camera so you can take photos
Other Details:
- Classes are the first Saturday of every month at 7pm
- Cost is $25 per person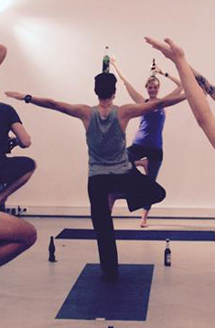 - Pre-registration and pre-payment is required
important notes:
You must be at least 21 years of age to participate. No one under the age of 21 can attend, even if not drinking.
Non-refundable. If you have signed up for a class and need to reschedule, you must do so no later than 24 hours before your scheduled class.
To book multiple people into the same class: Give us a call at 813-505-1850 and we will handle your registrations over the phone (otherwise you will need to register and pay for each person individually).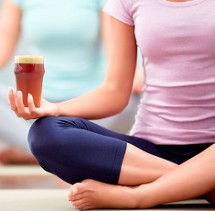 CLICK HERE TO REGISTER